Meet the Auxilium Npd success team
Our Focus - R&D Excellence
Auxilium works with your R&D, marketing and leadership professionals to increase productivity through better tools, methods, processes and skills. Since 2002 we have helped hundreds of teams improve their methods, manage critical projects, and drive change. 
Each of our team members has decades of real world experience including senior positions with leading companies before joining Auxilium.  As a result of our experience, we have learned what works and what doesn't, and combine proven practices with breakthrough methods to deliver practical programs that achieve desired results.
We also discovered early that agile principles provides great benefits over traditional processes. To help hardware-based teams get the benefits of agile, we started the Modified Agile for Hardware Development (MAHD) Framework initiative to help companies seamlessly integrate agile methods into existing NPD processes.
Companies we work with all have a desire to create more value for customers and do it with fewer resources.
Medical Devices – Development of diagnostic, monitoring and treatment devices
Industrial and Test Equipment – Electronic test instruments and manufacturing equipment including robotics
Consumer Electronics and Home Products – Products ranging from shoes to home computers, high-tech toys, handheld electronics and TV streaming devices
Communications and Computing – Semiconductors, computers and peripherals, and telecommunications equipment
Software Applications – Development of mobile apps, operation backend management systems and embedded software
Automotive Components – Products ranging from high-tech gears to customized trucks
Building and Construction – Pre-fabricated building components, and heavy construction equipment
Auxilium client projects range from short workshops to extended programs to assess processes, facilitate pilot NPD projects and build practical agile product development skills.
Dennis Gagne
President, Gagne Audio
Dennis Bonciolini
CTO & VP of Engineering, CyberOptics Semiconductor
Mel Greenberg, Manager
Portland General Electric
Dwaine Gilmer, Escalation Engineer
Microsoft Corp.
Mike Detmer, VP of Sales
Consumer Audio Client
- Marcos Alonso
CFO, Niles Audio
I give Auxilium a '10' in terms of program content and delivery. We found our engagement useful and were able to make improvements right away.
Sushil Nema, Engineer
Triquint Semiconductor
Paul L. Fernandez, Jr., Sr. Engineer
Mitsubishi Digital
# of Companies Having Improved NPD Performance
# of Projects Led, Facilitated or Coached
# of Teams with New NPD Skills
# of R&D, Project & Marketing Professionals Trained
Contact us to learn more about our work, including case studies, and how we might help you optimize your NPD performance.
Our client programs range from short-term learning sessions to long-term NPD transformation projects. All programs are conducted under NDA's to ensure confidentiality.
Situation
Highly regarded high-end home entertainment brand damaged by quality problems and inability to release anticipated new products. Auxilium was retained to lead product, organizational, and process improvement efforts.
Challenges
Solutions

Problems with existing products impacting sales
The need for new product releases
Too many critical priorities without the resources to execute
R&D team lacking necessary skills

Facilitated prioritization of the entire portfolio based on immediate ROI
Enhanced R&D team with high-performing new employees, contractors, and consultants
Coached high-potential employees
Results
Doubled revenue in less than six months with 3x profit increase
Released over 30 new products in 12 months – 6x increase over previous year
Built team cabable of effective leadership going forward
Implemented process and tools for consistent quality and rapid development
Situation
A global supplier of security solutions needed a stronger pipeline of innovative products and the ability to quickly identify and execute promising opportunities. Auxilium was retained to develop an agile innovation process and train key stakeholders.
Challenges
Solutions

Limited flow of new high-potential ideas
Making investment decisions painful and time-consuming
Limited ability to execute rapid learning cycles
R&D team lacking necessary skills for agility

Initiated ideation and prioritization methods
Provided methods and skills to apply agile principles
Facilitated agile planning sessions until team could run
Coached leading roles in new process and practices
Results
Instituted innovation metrics with consistent flow of new innovation initiatives
Three high-potential product-market opportunities in pipeline at any moment
15% annual growth target from new products/year
Dynamic flow of new ideas with ability to quickly make go/kill/wait decisions
Situation
Rapidly growing company hit a growth plateau due to inefficiencies of ad-hoc processes and inexperienced personnel in leadership roles. Auxilium was brought in to facilitate leadership and management workshops for R&D, marketing and support teams at their five U.S. locations.
Challenges
Solutions

Inconsistent processes/methods across facilities and teams
Lack of leadership & management experience and knowledge
Major cultural differences at the various sites

Facilitated learning of standardized methods for managing projects
Leadership development program with coaching for key leaders
Emphasis on teambuilding for teams with multi-site personnel
Results
Immediate efficiency gains and revenue growth back on track within two months
Enhanced collaboration between R&D and product management
Improved communication & rapport on multi-site teams
Key team members enabled to increase management responsibility in 4 to 12 month timeframe
Situation
An innovative modular construction company wanted to improve on their Scrum-based agile implementation for faster, more flexible and more cost-effective prototyping of building components.  Auxilium was retained to help implement MAHD elements and provide insight into alternatives for how they structured teams.
Challenges
Solutions

Slow and inflexible process using basic agile techniques
Slow and inefficient prototyping capabilities
Frustrated management due to excessive cost and delays due to changes

Develop CAD-based and 3D printing prototyping capabilities
Integrate MAHD On-ramp methods at project kickoff
Use rapid learning cycles to mitigate high-risk dependencies
Results
Identified a path to reduce cost of change by 50%
Implemented rapid prototyping capabilities within two months
Enhanced collaboration between architects, engineering and operations teams
Clearer path to project success using MAHD Iteration Plans
Situation
A Fortune 100 developer of communications equipment desired to enhance their current stage-gate process. Auxilium was retained to assess their situation and develop a transformation roadmap based on agile principles while retaining their core process structure.
Challenges
Solutions

Long decision cycles due to unclear priorities
Difficult to make changes once initial product requirements approved
Wasted resources making late changes in development
Excessive overhead on unused and redundant documentation

Assessed current situation through range of interviews and process evaluation
Developed priority of problems and gained agreement on enhanced process
Designed pilot program for updated process with integrated agile methods
Trained team and provided facilitation to institute new methods
Results
Significantly improved ability to prioritize product attributes based on customer needs and market objectives
Ability to efficiently adapt to changing requirements using agile methods
Dramatically improved internal culture of collaboration and focus
Auxilium Brings New Thinking, Passion and Expertise to Every Project
Gary Hinkle
FOUNDER & PRINCIPAL CONSULTANT
Areas of Focus:
R&D Leadership
Engineering Management
Agile Methods for HW Development
Organizational Productivity
Gary has worked in many industries including communication equipment, industrial controls, telemetry systems, consumer audio, avionics, computers, and test & measurement, among others. Throughout his career he has worked with thousands of managers and engineers – leading teams, transforming organizations, improving processes, and helping technical leaders develop leadership and management competencies. Gary has experienced what works and what doesn't work within hundreds of businesses. Our clients benefit from his broad perspective and deep NPD knowledge.
Prior to founding Auxilium, Gary led engineering teams developing state-of-the-art products at Tektronix, Airbus DS Communications, Laird Technologies and SAIC. His hands-on experience includes projects involving electronic/software product development, process improvements, product quality improvements, business start-up, training program development, and organizational restructuring.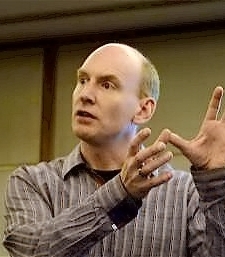 Dorian Simpson
PRINCIPAL CONSULTANT
NPDP, BSEE, MBA
Areas of Focus:
Product Owners/Management
Agile Methods for HW Development
Applied Innovation Techniques
Dorian Simpson has helped start-ups to Fortune 500 technology leaders improve their product management and innovation capabilities.
Companies he's worked with include ABB, GE, Tyco, Owens Corning, Qwest, Technicolor, FEI, VTech, Freightliner, and many others. Before consulting, Dorian held senior positions at Motorola and AT&T in product management, sales, marketing, business development, and engineering. This range of functional experience gives Dorian a deep understanding of cross-functional challenges and solutions.
Dorian has developed highly rated programs in innovation, product management and trained 1000's of product leaders at universities and directly with companies. He is the co-founder of the Modified Agile for Hardware Development Framework and author of The Savvy Corporate Innovator.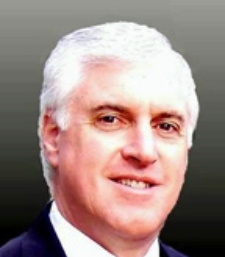 Kenneth Crow
PRINCIPAL CONSULTANT
NPDP
Areas of Focus:
Product Development
Manufacturing Operations
Cost Management
Kenneth Crow is an internationally recognized expert in the field of integrated product development, a distinguished speaker, and creator of the NPD Body of Knowledge. Ken's experience includes work in aerospace, automotive, capital equipment, consumer products, electronics and high technology, mechanical machinery, and medical equipment industries. He has conducted hundreds of workshops and trained over 2,500 professionals and managers on subjects related to new product development.
Previously, he served as Vice President of the Professional Services Division of Western Data Systems, a supplier of manufacturing, engineering and business software, consulting and education.
Ken received a Bachelor of Arts degree in Information Systems and a Master of Business Administration from the University of California at Los Angeles. He is also a certified NPDP  through PDMA, Certified in Production and Inventory Management (CPIM) through the APICS, is a Certified Configuration Manager through NDIA, and is a Certified Public Accountant (CPA).