Technical Career Advancement... Delivered
Book a Course by Sept. 30 and Save 30%
It's a great time to build new skills and we want to help!  Book any 4-hour live engineering leadership course by Sept. 30 and get 30% off.  
Use code: SEP30 when booking.
The Industry's Most Practical
Online Engineering Leadership Courses
Since 2002, Auxilium has delivered online engineering leadership courses to help hundreds of managers, teams and companies increase their effectiveness with the industry's most practical methods.  Whether your goal is innovative products, improved efficiency, better teamwork or advancing your career, Auxilium can help. 
You've spent years perfecting your technical abilities. Take your career to the next level by developing  leadership skills no matter how much of your role remains technical.
Our live, online engineering leadership courses consist of four, 4-hour workshops that give you the tools to excel. You'll learn quickly how to lead projects, build teams, guide employees, drive innovation, and influence stakeholders. Once you master these skills, there is no limit to your potential.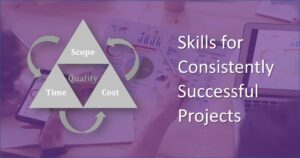 Teaches the fundamentals of project management, and an approach to project planning that enables teams to develop realistic, comprehensive plans quickly.
Learn More >>
Garth Weber, Mechanical Engineer
Cardinal Health
Chatree Sitalasai, Engineering Supervisor
NMB Technologies
Mel Greenberg, Manager
Portland General Electric
Dwaine Gilmer, Escalation Engineer
Microsoft Corp.
Mike Detmer, VP of Sales
Consumer Audio Client
Mark Johnson, VP of Marketing
Instantiations, Inc.
A '10' in terms of content and presentation. Very interactive and useful right away.
Sushil Nema, Engineer
Triquint Semiconductor
Mike Anderson
Technology Executive
Paul L. Fernandez, Jr., Sr. Engineer
Mitsubishi Digital