Product Owners skills for agile leaders
Product Owner and Management Skills to Lead Agile Teams and Create Value for Your Customers
The Product Owner and Product Manager are critical roles for agile team success. This program provides the product owner skills for agile leaders. This includes both strategic and tactical skills to write effective user stories, define new products, build compelling visions. You'll also how to quantify customer needs and create powerful roadmaps that lead to market leadership. Your capstone course will also provide the skills to use the financial language of business to hold senior level discussions. 
Key Skills You Will Learn
Skills to develop the best product strategies and tactics for your market situation and goals
Methods to define products based on customer needs, wants and desires
Techniques to quantify and prioritize customer needs to optimize resources and guarantee successful products
How to write clear, concise requirements that development teams love
Models to analyze the competition to ensure clearly differentiated offerings

How to develop a compelling vision and roadmap for your product categories
Contact us to discuss your team's objectives and we'll propose a program that fits your needs. We can provide group online or in-person training as well as 1-on-1 coaching tailored to your specific needs.
Browse our regularly scheduled 4-hour, live online courses below. These are small group sessions to allow time and interaction to address specific needs. A great way to get started!
Select from our standard programs below and contact us to schedule an online or in-person training session. We use a range of interactive tools, examples and case studies to ensure learning is retained.
Product Owner and Management Skills Series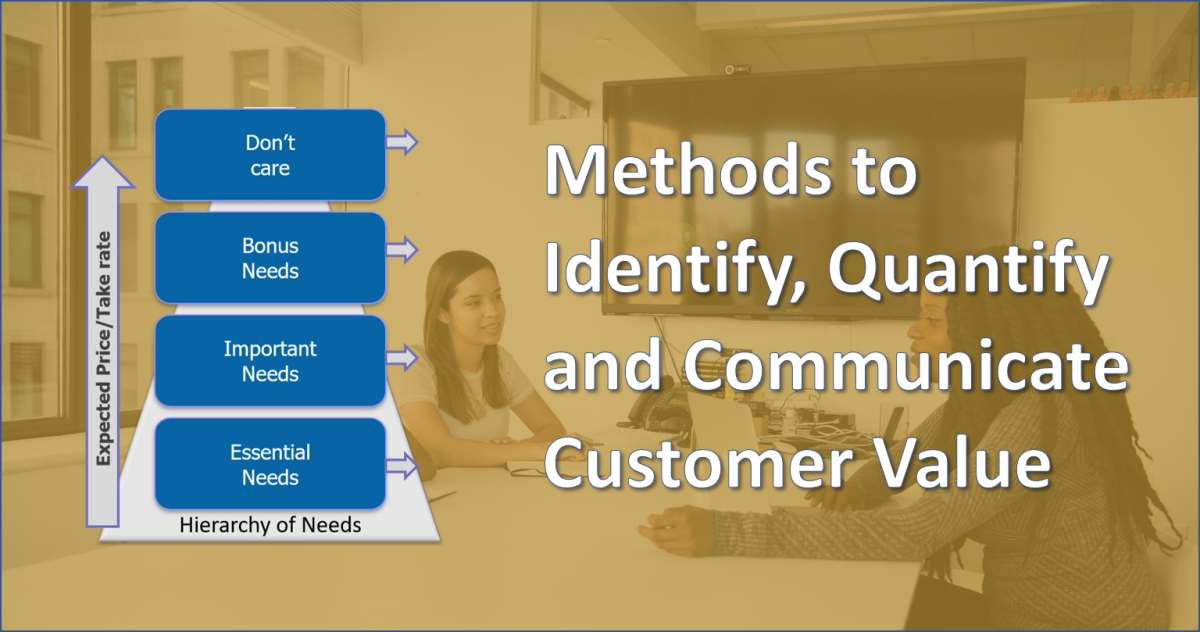 At the core of every market-leading product is an amazing value proposition. This course gives you the skills, methods and tools to clarify who your target customer is, what they value and how to quantify and communicate this to others.
Learn More