Powerful Requirements to Deliver the Right Products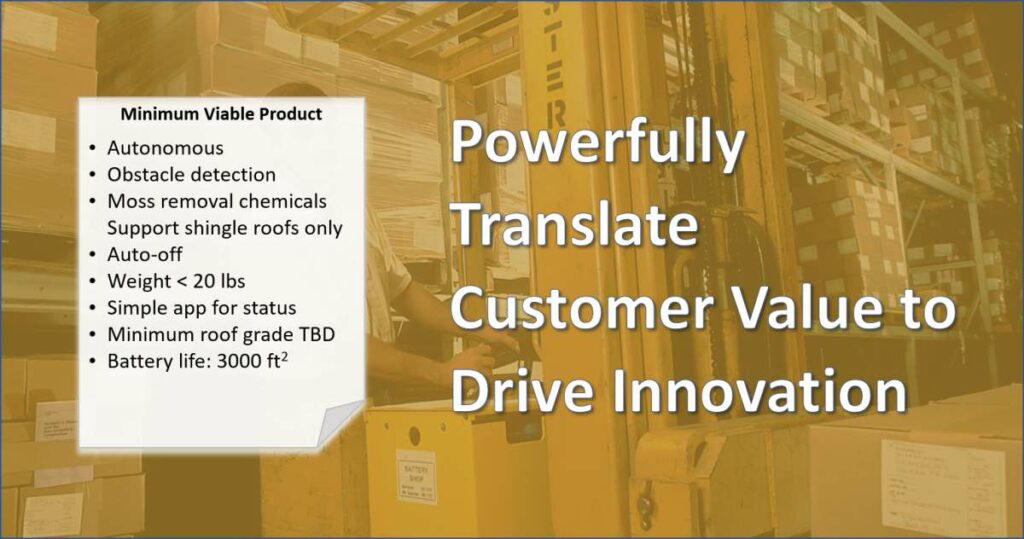 This live, interactive Product Management course develops the skills to create and communicate the right product requirements and user stories that lead to valuable, market-leading products.
Key questions we will answer in this course include:
What is the best approach to structure customer value drivers and competitive information to guide requirements thinking?
How should you structure a product requirement at the right level of detail?
When and how should user stories be used vs "requirements"?
How can we quantify the value of any specific feature or attribute?
Which requirements and user stories should be the focus of innovation efforts?
How can you effectively work with R&D leadership to prioritize resources to ensure the right product is developed?
How should requirements be modified for agile development processes?
Agenda
PART 1: ARTICULATING CUSTOMER NEEDS AND VALUE DRIVERS
Clarifying your target customers, segments and prioritizing the various roles of customers in decision-making
Identifying and prioritizing customer needs using a customer value profile
Reviewing your customer personas
Translating customer value to the most critical product attributes and specifications
PART 2: WRITING AND COMMUNICATING EFFECTIVE PRODUCT REQUIREMENTS AND USER STORIES
Important elements of great product requirements and understanding your audience
Step-by-step guidelines to write product requirements and user stories
Methods to prioritize and collaborate with development
Writing user stories that work with product requirements
Exercise: Practice writing great requirements and user stories
PART 3: USE CASES, VALIDATION AND INDUSTRY EXAMPLES
Once you have an understanding of the key concepts and tools for success for writing requirements, we'll look at several key topics to ensure your success.
Validation techniques:  The tools and methods to validate and refine your requirements throughout the development process
Challenges: How to solve prioritization, resource constraints, development team push-back and other hurdles
Q&A: We'll leave time for specific questions related to your situation
Each participant will receive:
Product Management Excellence Ebook: A complete understanding of the overall Product Management Market Success Process.
Product Management Templates:A full set of templates for the key tools and step-by-step instructions for each method.
This program is designed for anyone involved in product development who wants to become more customer-focused and develop deeper strategic skills, including:
Product Managers and those looking to transition to product management
Product marketers
Engineering Managers and leaders
Embedded software developers and leads
Application engineers, test managers and other supporting functions
Project Managers
Directors and executives
Contact us for facilitation and pricing options.
Contact us to schedule this program or discuss options.
Logistics Details
Once you sign up, you'll receive immediate confirmation and reminders along with a link to join for the day and time you selected.
Management Consultant
Innovation Management
Product Management
Product Definition and Roadmaps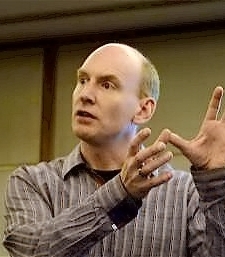 This program can be offered online or at your company site and can be customized for your needs. Contact us to schedule or discuss your situation.
Garth Weber, Mechanical Engineer
Cardinal Health
Chatree Sitalasai, Engineering Supervisor
NMB Technologies
Mel Greenberg, Manager
Portland General Electric
Dwaine Gilmer, Escalation Engineer
Microsoft Corp.
Mark Johnson, VP of Marketing
Instantiations, Inc.
A '10' in terms of content and presentation. Very interactive and useful right away.
Sushil Nema, Engineer
Triquint Semiconductor
Mike Anderson
Technology Executive
Paul L. Fernandez, Jr., Sr. Engineer
Mitsubishi Digital
The best part was how to sell an idea to executives. Very useful tips and I can see mistakes I made in the past.
T. Fisher
US Navy
This program opened my eyes to new approaches to manage innovation. Well done and a lot of material in a short time.
Chris Fisher
3D Printing
Other Programs in This Series