P&L and Finance Skills for Technical Leaders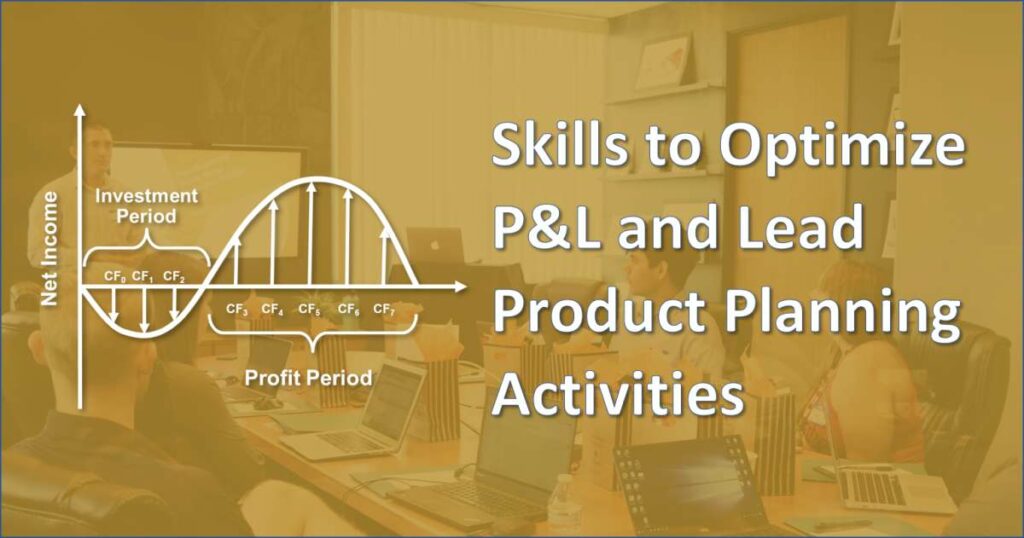 Finance is the language and scorecard of business. It is critical to have a solid understanding of financial concepts as they relate to budgeting, product profit performance and recommending new programs for projects or other R&D efforts.  This product management course provides critical finance skills to participate in these activities.
Key questions we will answer in this course include:
How can you read a profit and loss statement to determine how your products contribute to the company?
Which variables are most important to your financial leaders?
How you you optimize your profit by focusing on the right financial metrics?
What are key financial terms you need to know and how best to communicate them with executives?
What are the different types of margin and profit and why are they important to know?
How should you optimize costs and expenses to improve your bottom line?
How can you optimize one product, a product line or a category when analyzing a whole portfolio?
Agenda
PART 1: UNDERSTANDING INCOME AND PROFIT AND LOSS STATEMENTS
You'll start with a foundation of understanding the primary scorecard of every product or category – the profit and loss statement.
Income statements vs. cash flow – What each is and why they are both important
Key metrics corporate management uses to monitor the business​
Understanding Profit and Loss Statements​: Section by section

Defining gross and net revenue from an accounting perspective
Costs of Goods Sold​ including fixed vs. variable costs, etc.
Understanding operating expenses

Calculating gross, operating and net margins and profit
​​PART 2: KEY PRINCIPLES OF COST ACCOUNTING
Understanding burden, overhead and standard costing​
Calculating and accounting for depreciation​
Understanding capital costs vs. operating expenses
Developing a personal and department budget
PART 3: FOUNDATIONS OF PRO FORMA ANALYSIS
​Using a P&L statement as basis for pro forma financials
Setting up your spreadsheets for success​
Understanding the time value of money​
Calculating Return on Investment (ROI)​
Using NPV and IRR to calculate a series of cash flows​​
Forecasting Current Projects and Products
Each participant will receive:
Product Management Excellence E-book: A complete understanding of the overall Product Management Market Success Process.
Product Management Templates: A full set of templates of the key tools and step-by-step instructions for each method.
This program is designed for anyone involved in product development who wants to become more customer-focused and develop deeper strategic skills, including:
Product Managers and those looking to transition to product management
Product marketers
Engineering Managers and leaders
Embedded software developers and leads
Application engineers, test managers and other supporting functions
Project Managers
Directors and executives
Contact us for facilitation and pricing options.
Contact us to schedule this program or discuss options.
Management Consultant
Innovation Management
Product Management
Product Definition and Roadmaps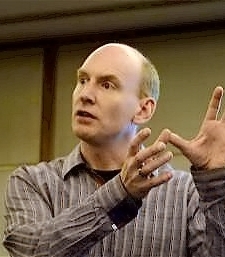 This program can be offered online or at your company site and can be customized for your needs. Contact us to schedule or discuss your situation.
Garth Weber, Mechanical Engineer
Cardinal Health
Chatree Sitalasai, Engineering Supervisor
NMB Technologies
Mel Greenberg, Manager
Portland General Electric
Dwaine Gilmer, Escalation Engineer
Microsoft Corp.
Mark Johnson, VP of Marketing
Instantiations, Inc.
A '10' in terms of content and presentation. Very interactive and useful right away.
Sushil Nema, Engineer
Triquint Semiconductor
Mike Anderson
Technology Executive
Paul L. Fernandez, Jr., Sr. Engineer
Mitsubishi Digital
The best part was how to sell an idea to executives. Very useful tips and I can see mistakes I made in the past.
T. Fisher
US Navy
This program opened my eyes to new approaches to manage innovation. Well done and a lot of material in a short time.
Chris Fisher
3D Printing
Other Programs in This Series