Identifying and Quantifying Customer Value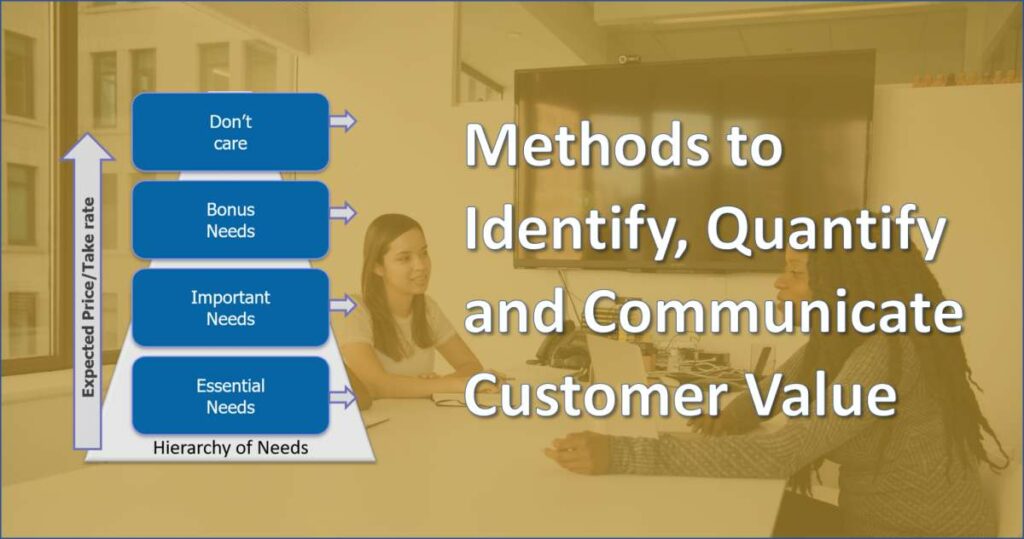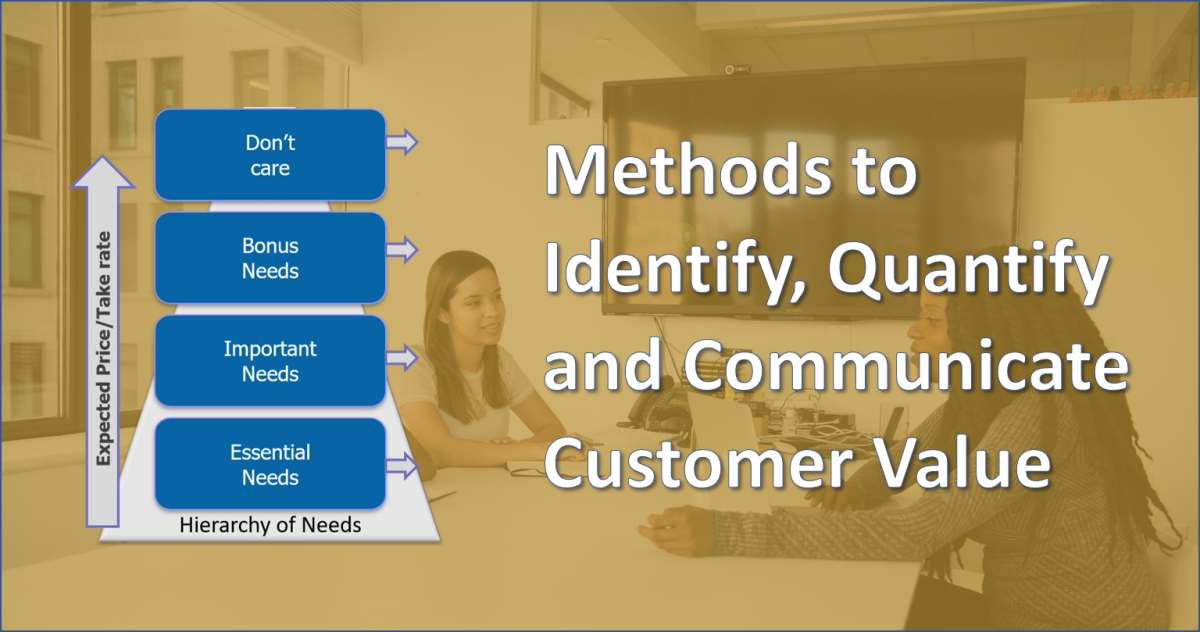 This live, interactive Product Management online program gives you the skills, methods and tools to clarify who your target customer is, what they value and how to quantify and communicate this to others. At the core of every successful product is clear value proposition that starts with a deep understanding of who your customer is, their hierarchy of needs and then the relentless translation to the key features that give you the market advantage.
Key questions we will answer in this course include:
How should you accurately define your target market and the types of customers to focus on?
How can you clearly articulate customer needs to provide the right development priorities?
What is the best competitive analysis techniques to guarantee you'll have a market-leading product?
How can you quantify the value of each feature or attribute of your whole product?
What is the best approach to applying innovation thinking to minimize price pressure?
How should you describe customers so that all stakeholders nod in agreement?
How can you convince your peers and management that you have identified the right features?
Agenda
PART 1: IDENTIFYING YOUR TARGET CUSTOMER AND NEEDS
A foundation of understanding customers and how to define value:
Clarifying target customers, segments and prioritizing the various roles of customers in decision-making
Identifying and prioritizing customer needs
Exercise/case study: Using a customer needs pyramid to estimate relative importance of customer needs
Using customer personas to clarify, prioritize and communicate sub-segments of customers
PART 2: TRANSLATING CUSTOMER NEEDS TO PRODUCT ATTRIBUTES
Once you understand your customers' needs, you can begin to define a market-leading product:
Translating customer value to product attributes
Powerful competitive analysis techniques to identify key areas of strengths and weaknesses
Key success tool: Using a customer value profile to identify and quantify a winning product
Exercise: Using a customer value profile to develop your value proposition and development plan
PART 3: PRACTICE AND INDUSTRY EXAMPLES
Once you have an understanding of the key concepts and tools for success, we'll look at a variety of industry examples for successful and failed products to discover how your learned methods can be applied:
How products with no product advantages create the perception of unique value
We'll look at several B2B products for how we would approach market success
Q&A – We'll leave time for specific questions related to your situation
Each participant will receive:
Product Management Excellence Ebook: A complete understanding of the overall Product Management Market Success Process.
Product Management Templates: A full set of templates for the key tools and step-by-step instructions for each method.
This program is designed for anyone involved in product development who wants to become more customer-focused and develop deeper strategic skills, including:
Product Managers and those looking to transition to product management
Product Owners
Product Marketers
Engineering Managers and leaders
Embedded software developers and leads
Application engineers, test managers and other supporting functions
Project Managers
Directors and executives
Contact us for facilitation and pricing options.
Contact us to schedule this program or discuss options.
Management Consultant
Innovation Management
Product Management
Product Definition and Roadmaps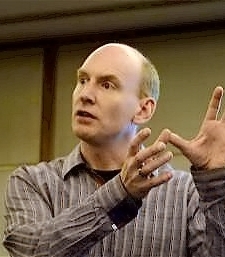 This program can be offered online or at your company site and can be customized for your needs. Contact us to schedule or discuss your situation.
Garth Weber, Mechanical Engineer
Cardinal Health
Chatree Sitalasai, Engineering Supervisor
NMB Technologies
Mel Greenberg, Manager
Portland General Electric
Dwaine Gilmer, Escalation Engineer
Microsoft Corp.
Mark Johnson, VP of Marketing
Instantiations, Inc.
A '10' in terms of content and presentation. Very interactive and useful right away.
Sushil Nema, Engineer
Triquint Semiconductor
Mike Anderson
Technology Executive
Paul L. Fernandez, Jr., Sr. Engineer
Mitsubishi Digital
The best part was how to sell an idea to executives. Very useful tips and I can see mistakes I made in the past.
T. Fisher
US Navy
This program opened my eyes to new approaches to manage innovation. Well done and a lot of material in a short time.
Chris Fisher
3D Printing
Other Programs in This Series