Leadership for Engineers teaches skills needed to lead projects, drive innovation, and influence others in an engineering role or similar technical role. Participants learn the differences between leadership and management and how to develop specific leadership abilities that are important to engineers and technical professionals. The most important leadership traits that apply to engineering and technical project leadership responsibilities are emphasized. Participants engage in exercises that assess their individual leadership abilities and provide guidance for further development.
Case studies and real-life examples illustrate how the principles apply on the job. The Leadership for Engineers case studies and examples are drawn from a broad range of product development team environments at small, medium, and large companies serving many industries. You will also benefit from the instructor's direct experience contributing to successful engineering projects for over 25 years.
Leadership for Engineers enables you to:
Become more influential
Improve ability to lead projects and teams
Identify leadership development goals specific to your needs
Get more support for ideas that will benefit your company
Build rapport with managers and peers
Improve team communication
Agenda
What is Leadership?
Characteristics of a great leader
Influence without authority
How leadership facilitates good management
Leadership myths and misconceptions
Leadership Challenges in Engineering Environments
Understanding your audience
Perception about benefits
Getting support for new ideas
Understanding management's perspective
Case Study: "Wasting Time on Documentation"
Leadership vs. Management
Leadership and management call on different abilities
Warren Bennis' perspective
Management skills relevant to all engineers
Self-assessment part one
Communication Strategies
Becoming a better listener
Fulfilling interests and engaging your audience
Inspiring action
Addressing diverse communication needs
Communicating a vision
Goal-oriented communication
The Art of Influence
Opportunities for building rapport
Building rapport with managers
Helping others to see your view
Give, take and compromise
Self-assessment part two
What to influence?
Three important objectives
Action plan
Dealing with Conflict
Range of conflict
Constructive, healthy conflict vs. destructive behavior
Engaging conflict avoiders
Ideal conflict model for innovation
Building Trust and Respect
Overcoming teamwork obstacles
20 elements of trust and respect
Maxwell's Five Levels of Leadership
Case studies
Self-assessment part three
Development plan
Leadership Toolkit – Leadership for Engineers workshop participants receive a comprehensive guidebook, case studies, assessments, a personalized development plan, and tip sheets.
Follow-up Coaching – One-on-one sessions with the instructor to ensure successful implementation of leadership goals.
This program is designed for anyone responsible for leading technical teams:
Design Engineers
Manufacturing Engineers
Test Engineers
Software/IT Developers
Technical Marketing Engineers
Applications/Support Engineers
Project Leaders/Managers
Engineering Managers/Supervisors
Prospective Managers
Contact us for facilitation and pricing options.
Contact us to schedule this program or discuss options.
Principal Management Consultant
Engineering Leadership & Management
Agile Methods for Hardware Development
Organizational Productivity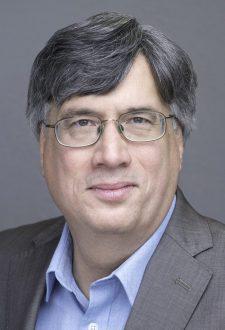 This program can be offered online or at your company site and can be customized for your needs. Contact us to schedule or discuss your situation.
Garth Weber, Mechanical Engineer
Cardinal Health
Chatree Sitalasai, Engineering Supervisor
NMB Technologies
Mel Greenberg, Manager
Portland General Electric
Dwaine Gilmer, Escalation Engineer
Microsoft Corp.
Mark Johnson, VP of Marketing
Instantiations, Inc.
A '10' in terms of content and presentation. Very interactive and useful right away.
Sushil Nema, Engineer
Triquint Semiconductor
Mike Anderson
Technology Executive
Paul L. Fernandez, Jr., Sr. Engineer
Mitsubishi Digital
The best part was how to sell an idea to executives. Very useful tips and I can see mistakes I made in the past.
T. Fisher
US Navy
This program opened my eyes to new approaches to manage innovation. Well done and a lot of material in a short time.
Chris Fisher
3D Printing
Other Programs in This Series