Managing Innovation Project Pipelines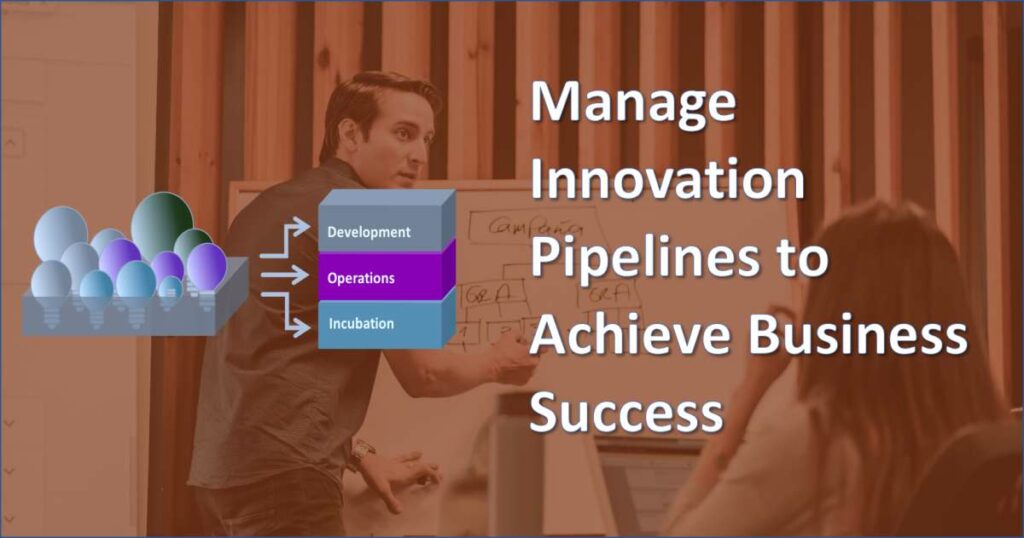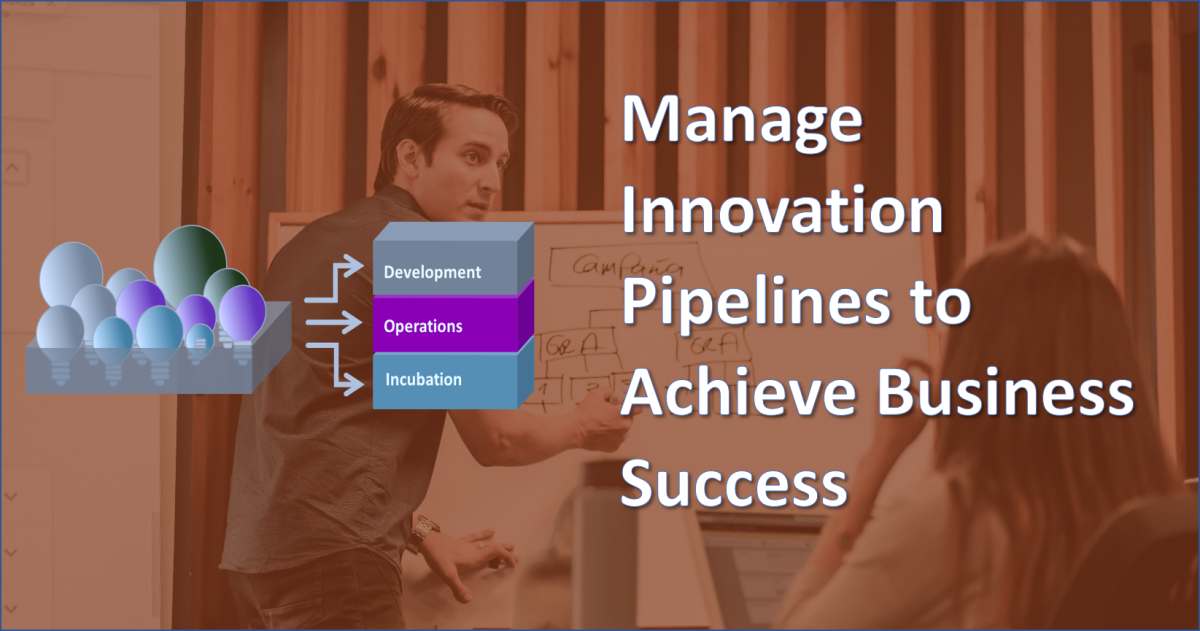 This live, interactive innovation course prepares you to lead any innovation effort at your company. You'll build new skills in portfolio management, forecasting the market potential of new products or entering new markets, and calculating the ROI of your innovation efforts. While not absolutely necessary, we highly recommend you complete the Product Management Excellence Course, P&L and Finance Skills for Technical Leaders, before taking this course since we do assume you have a basic understanding of key financial terms.
Key questions we will answer along with many others:
How do you know if you have the right pipeline of product enhancements, new products and technology investigations?
What are the relationships between idea pipelines, innovation project pipelines and innovation portfolios?
Who should own an innovation pipeline and portfolio, and how should decisions be made to manage it?
What is the best approach for adding and removing new innovation investigations to your portfolio?
How should you consider the past investment into innovation projects on future investments?
How can you calculate the long term ROI of a new product enhancement or technology?
What is the best way to score and prioritize the business potential of an innovation project across different product lines?
Agenda
PART 1: FOUNDATIONS OF MANAGING INNOVATION PORTFOLIOS
We'll start with a deeper understanding of the company portfolio of products, brands, markets and technologies and how you must consider goals and strategies in a range of directions to play both offense and defense to keep your company growing.
BCG's four-quadrant new product, new market portfolio and its relevance to innovation portfolios
Setting innovation portfolio goals and tracking metrics
Case study – Company innovation portfolios over time – What, why, how, who, when
PART 2: EVALUATING AND MAKING PORTFOLIO DECISIONS
At the core of innovation portfolio management is the periodic review of each innovation effort and deciding whether to continue funding the effort, killing it, or putting it on hold. In this section we'll look at the best methods and tools for doing this:
Your innovation portfolio review team: Who, when and how to review it along with setting decision criteria
Estimating project value for various categories of innovation projects from process improvements to new market entries
Estimating the longer term DCF for your overall portfolio – Is it good, bad or OK? So what? Now what?
Prioritizing innovation projects of different types: Creating apple to apples from pickles to candy bars
PART 3: MAKING, COMMUNICATING AND EXECUTING PORTFOLIO DECISIONS
After you evaluate your portfolio on a periodic basic, the hard work of making and executing decisions is next. In this section we'll look at the related tactics and challenges.
Killing an innovation project: Team, leader and company ramifications, and best practices
Incubating opportunities: How to increase focus by extracting the team from day-to-day chaos
Integrating innovation into business operations: The tactics and challenges of successful integration with others who might not have been involved in early decisions
Tips for success: As always, we'll leave you with a set of tips based on our experience with dozens of projects so you can learn from our successes and mistakes
Innovation Toolkit – Each participant receives a detailed toolkit with templates, tools and tips that cover each element of innovation.
The Savvy Corporate Innovator Book – You'll also receive a digital copy of Dorian Simpson's highly rated book, The Savvy Corporate Innovator: How to Get Funding for Your Big Idea in 30 Days.
This program is designed for anyone involved in product development who wants to get the benefits of innovation techniques:
Engineering Managers and leaders
Project Managers
Product Managers and Owners
Embedded software developers and leads
Application Engineers, Test Managers and other support functions
Directors and executives
Contact us for facilitation and pricing options.
Contact us to schedule this program or discuss options.
Management Consultant
Innovation Management
Product Management
Product Definition and Roadmaps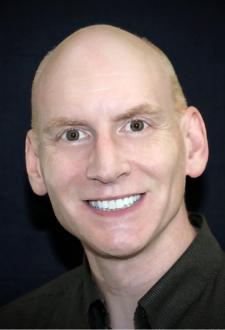 This program can be offered online or at your company site and can be customized for your needs. Contact us to schedule or discuss your situation.
Garth Weber, Mechanical Engineer
Cardinal Health
Chatree Sitalasai, Engineering Supervisor
NMB Technologies
Mel Greenberg, Manager
Portland General Electric
Dwaine Gilmer, Escalation Engineer
Microsoft Corp.
Mark Johnson, VP of Marketing
Instantiations, Inc.
A '10' in terms of content and presentation. Very interactive and useful right away.
Sushil Nema, Engineer
Triquint Semiconductor
Mike Anderson
Technology Executive
Paul L. Fernandez, Jr., Sr. Engineer
Mitsubishi Digital
The best part was how to sell an idea to executives. Very useful tips and I can see mistakes I made in the past.
T. Fisher
US Navy
This program opened my eyes to new approaches to manage innovation. Well done and a lot of material in a short time.
Chris Fisher
3D Printing
Other Programs in This Series