Building Vision-Based Product Strategies and Roadmaps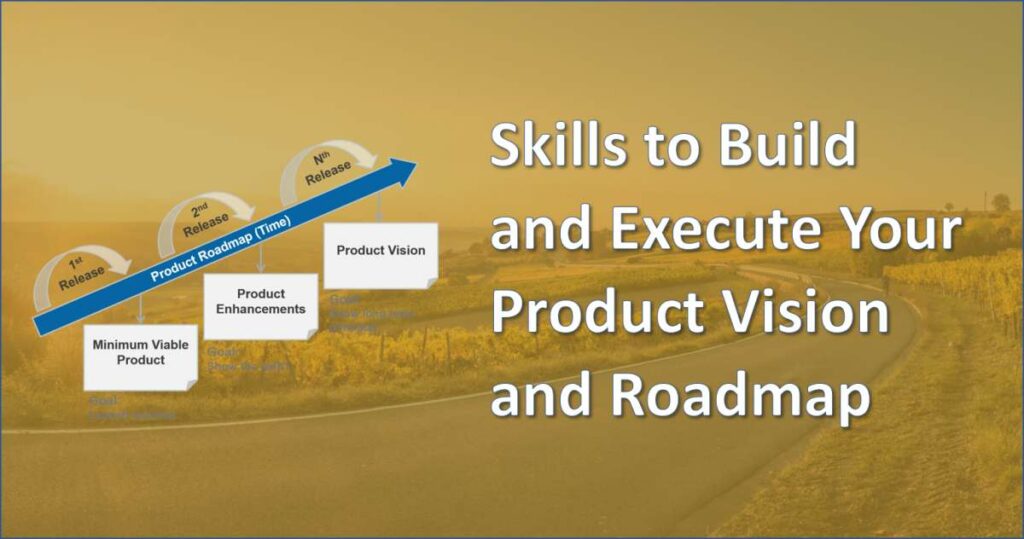 This live, interactive Product Management course develops new strategic skills to build a powerful long-term vision for your products and market segments.
Key questions we will answer in this course include:
What are the most common and successful product strategies and which are best for your market(s)?
How can you develop the right strategy with support from all stakeholders including executives?
What are the key elements of compelling, concise and complete product roadmaps?
What level of detail should your roadmap include and what is the best time-horizon to use?
Who should be involved in developing your roadmap, especially, what is the role of R&D vs. Product Management?
How do you know you have the right product roadmap for long-term market success?
What is the best approach to track and refine your roadmap over time?
Agenda
PART 1: THE FOUNDATIONS OF GREAT STRATEGY
​Key elements of successful product strategies and common pitfalls
Examples of various industry product strategies
Organizing information for success – customer value profiles, personas, segment and product goals
Case Study: Key elements of successful product strategy development – process and outcomes
PART 2: BUILDING POWERFUL ROADMAPS
Creating a market-driven, customer-focused vision that motivates peers, management and customers
Step-by-step guidelines for creating a compelling roadmap
Building clear roadmaps that lead to market success – key elements, details and duration
Effective communication of your strategy, roadmap and plan
Building innovation opportunities into your roadmap
Negotiating roadmaps with R&D to target the most valuable features and functions
PART 3: LEADING ROADMAP DEVELOPMENT EFFORTS
Once you have a compelling roadmap, the process never stops and as a leader. You might also be asked to lead the development of other roadmaps. You'll continue to refine and add to it as your products and market evolves.
When, who and how should your strategy and roadmap be updated or modified?
Coordinating product, category, technology, operations and other roadmaps
Driving product planning and roadmap development as a leader
Each participant will receive:
Product Management Excellence Ebook: A complete understanding of the overall Product Management Market Success Process.
Product Management Templates: A full set of templates of the key tools and step-by-step instructions for each method.
This program is designed for anyone involved in product development that wants to become more customer-focused and develop deeper strategic skills, including:
Product Managers and those looking to transition to product management
Product marketers
Engineering Managers and leaders
Embedded software developers and leads
Application engineers, test managers and other supporting functions
Project Managers
Directors and executives
Contact us for facilitation and pricing options.
Contact us to schedule this program or discuss options.
Management Consultant
Innovation Management
Product Management
Product Definition and Roadmaps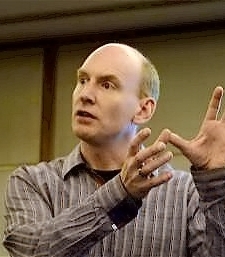 This program can be offered online or at your company site and can be customized for your needs. Contact us to schedule or discuss your situation.
Garth Weber, Mechanical Engineer
Cardinal Health
Chatree Sitalasai, Engineering Supervisor
NMB Technologies
Mel Greenberg, Manager
Portland General Electric
Dwaine Gilmer, Escalation Engineer
Microsoft Corp.
Mark Johnson, VP of Marketing
Instantiations, Inc.
A '10' in terms of content and presentation. Very interactive and useful right away.
Sushil Nema, Engineer
Triquint Semiconductor
Mike Anderson
Technology Executive
Paul L. Fernandez, Jr., Sr. Engineer
Mitsubishi Digital
The best part was how to sell an idea to executives. Very useful tips and I can see mistakes I made in the past.
T. Fisher
US Navy
This program opened my eyes to new approaches to manage innovation. Well done and a lot of material in a short time.
Chris Fisher
3D Printing
Other Programs in This Series