AGILE FOR HARDWARE - ORGANIZATIONAL EXPANSION
Scaling MAHD: Managing Large Projects & Portfolios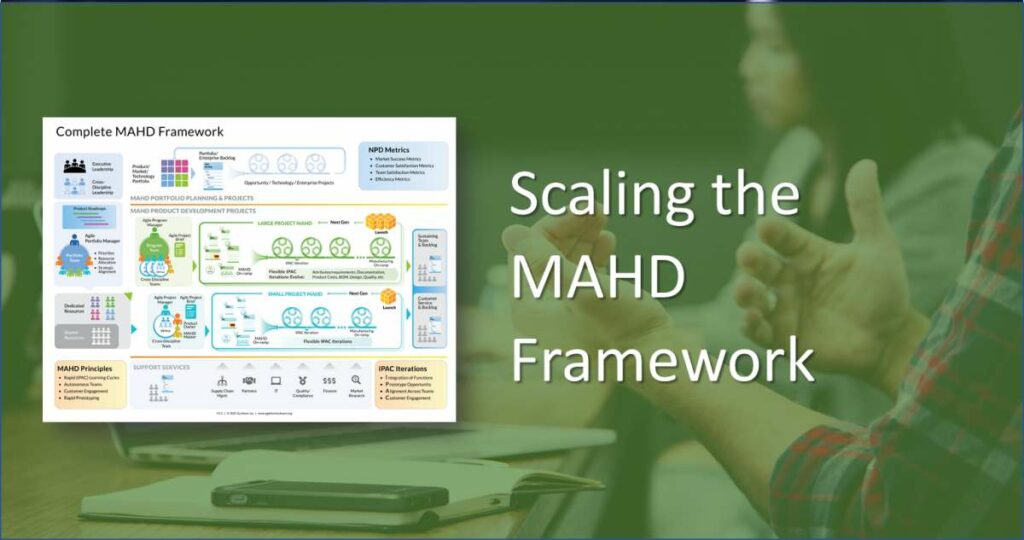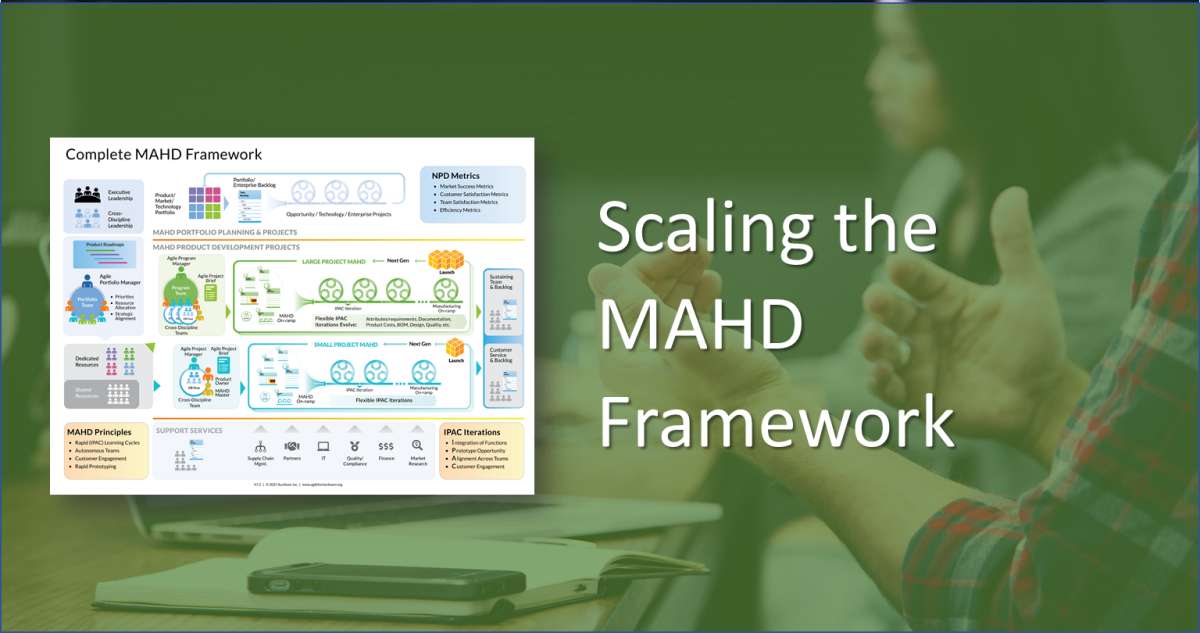 This program focuses on techniques for going beyond the MAHD Core Framework to manage large projects, product lines and full portfolios. You'll learn how to break large systems into discrete MAHD projects and how to bring the elements together in the right way at the right time, as well as how to manage multiple MAHD projects simultaneously. Once completed, you'll have the tools to use MAHD principles and methods across your whole portfolio and organization.
Key questions we will answer:
How do roles change and what new roles are needed as you extend the MAHD Framework?
How can you apply MAHD methods to portfolio planning and product roadmapping?
How do you coordinate multiple MAHD teams to deliver large project success?
What do linked Iteration Plans look like and how do you effectively lead cross-project planning?
How are backlogs managed for complex projects and portfolios?
How is sustaining engineering work managed in the MAHD Framework?
What challenges should you expect as you scale MAHD and how can you overcome them?
What You Will Learn
Complete MAHD Overview – The key elements needed to extend the MAHD Framework

Developing a change management plan and roadmap
Implementing the right metrics to drive desired behavior

MAHD Team of Teams – Why, when, and how to organize discrete, coordinated teams
Leading a Team of Teams – The skills and techniques to deliver large projects

The role of the MAHD Program Manager
Developing Iteration Plans for large-scale and complex systems projects
Finding the right alignment points and strategies for IPAC Iterations
Creating, organizing, and managing backlogs for large projects

Building the organization roadmap leading to agile success

The right approach to rolling out agile methods to the whole company
The executives' roles in guiding agile deployment
Staying on track and building a healthy whole-organization agile culture
Overcoming challenges and obstacles

Q&A – The program is hands-on and interactive, facilitating dialogue to address questions and concerns throughout
Program Materials and Agile Toolkit – Each participant receives complete program materials including a Modified Agile for Hardware Development toolkit with templates, tools and tips.
This program is designed for business leaders involved in product development who want the speed and efficiency benefits of organizational agility:
R&D Executives
Product Portfolio Managers
Program Managers
Engineering Managers and Leaders
Contact us for facilitation and pricing options.
Contact us to schedule this program or discuss options.
Principal Management Consultant
Agile Methods for Hardware Development
Engineering Leadership & Management
Organizational Productivity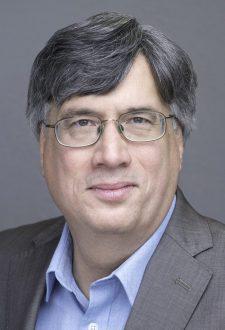 Management Consultant
Agile Methods for Hardware Development
Innovation Management
Product Management
Product Definition and Roadmaps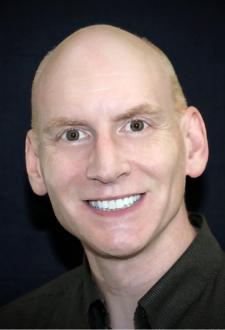 This program can be offered online or at your company site and can be customized for your needs. Duration is typically 8 to 12 hours depending on implementation needs. Contact us to schedule or discuss your situation.