Seeing Innovative Features and Opportunities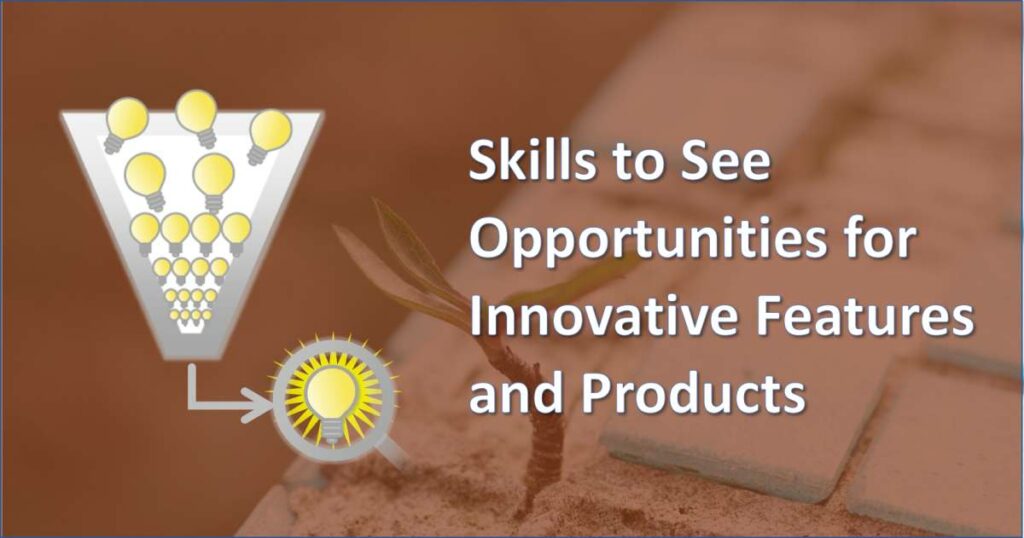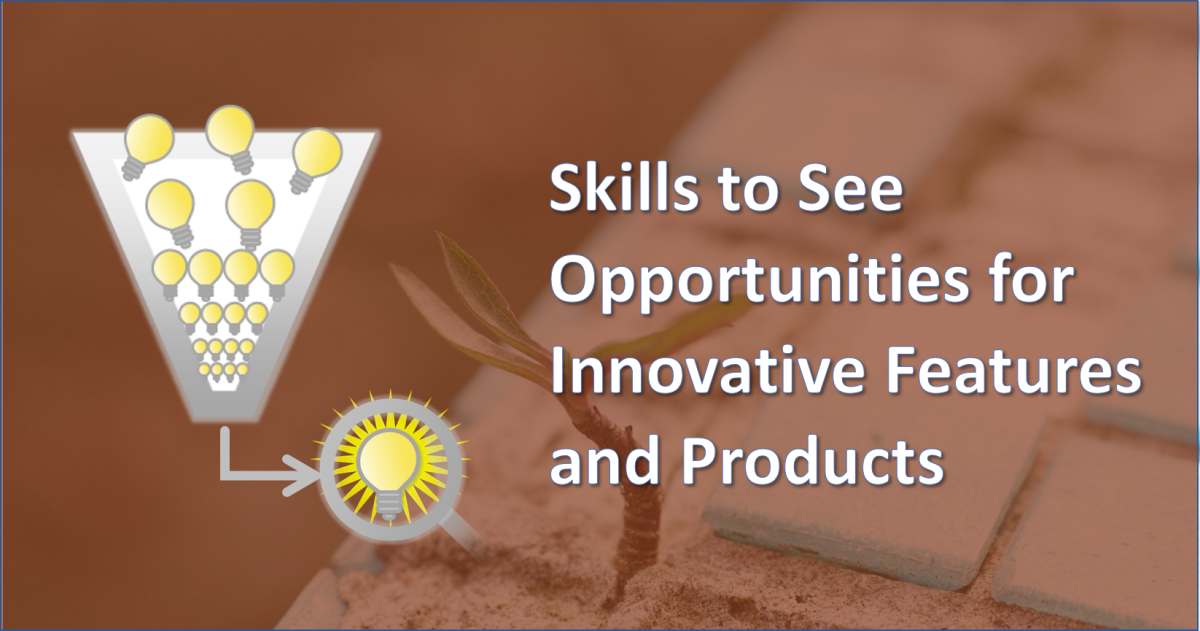 This live, interactive innovation course focuses on filling your pipeline with great ideas for new features, attributes and opportunities based on market and customer needs as well as simple, but powerful techniques to prioritize and filter your ideas. You'll also receive the full innovation framework and how innovation techniques can be seamlessly integrated into your product development processes.
Key questions we will answer along with many others:
What are the major elements of innovation processes and how do they differ from product development processes?
What are the best techniques to identify a wide range of innovative ideas?
How can you quickly and accurately evaluate ideas and build idea proposals?
What is the best "fuel" to attain the best ideas?
Who should participate in innovation activities and how?
What are the right innovation metrics and what are the best ways to work with executives toward these goals?
What are the best techniques to get others to support our innovative ideas?
Agenda
PART 1: FOUNDATIONS OF INNOVATION
A walk-through of innovation processes and how to integrate seamlessly with your product development process:
The Auxilium Innovation Framework – Elements, Steps and Techniques
Where to apply and integrate innovation techniques into your processes
Understanding the risks and rewards of innovation and new opportunities
Assessing your innovation environment
PART 2: IDEATION FUEL AND TECHNIQUES FOR SUCCESS
One of the major success factors of innovation is being able to generate and prioritize a wide range of ideas. This must not be a one-time event, but a series of activities and techniques applied at the right points throughout your processes. This section will cover:
The primary sources of great ideas: customer needs, industry trends, enabling technology
How to prepare for ideation sessions with objectives, data, people and methods
The secret of "seeing" innovative opportunities
Three ideation techniques to master and be able to apply in the right place at the right time
PART 3: FILTERING AND PRIORITIZING IDEAS FOR THE NEXT STEP
While ideas are the fuel for innovation, without a crystal clear focus on which innovative features, projects and opportunities to execute, your innovation efforts will be a wasted effort. This section covers:
The best approaches to filter, prioritize, projectize and track innovative ideas
Creating an idea score card
The importance of fast-cycle idea development
Using a one-page idea proposal for optimal decisions and executive support
Effective Minimum Realistic Asks to get support and funding for your innovation projects
After this course, you'll be prepared to generate a wide range of ideas as well as building the business case for further funding and support that is covered in the next program, Building the Business Case for New Innovations.
Innovation Toolkit – Each participant receives a detailed toolkit with templates, tools and tips that covers each element of innovation.
The Savvy Corporate Innovator Book – You'll also receive a digital copy of Dorian Simpson's highly rated book, The Savvy Corporate Innovator: How to Get Funding for Your Big Idea in 30 Days.
This program is designed for anyone involved in product development who wants to get the benefits of innovation techniques:
Engineering Managers and leaders
Project Managers
Product Managers
Embedded software developers and leads
Application Engineers, Test Managers and other support functions
Directors and executives
Contact us for facilitation and pricing options.
Contact us to schedule this program or discuss options.
Management Consultant
Innovation Management
Product Management
Product Definition and Roadmaps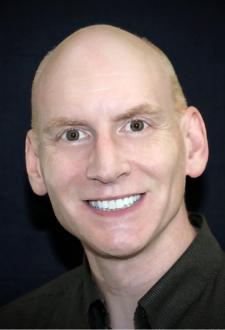 This program can be offered online or at your company site and can be customized for your needs. Contact us to schedule or discuss your situation.
Garth Weber, Mechanical Engineer
Cardinal Health
Chatree Sitalasai, Engineering Supervisor
NMB Technologies
Mel Greenberg, Manager
Portland General Electric
Dwaine Gilmer, Escalation Engineer
Microsoft Corp.
Mark Johnson, VP of Marketing
Instantiations, Inc.
A '10' in terms of content and presentation. Very interactive and useful right away.
Sushil Nema, Engineer
Triquint Semiconductor
Mike Anderson
Technology Executive
Paul L. Fernandez, Jr., Sr. Engineer
Mitsubishi Digital
The best part was how to sell an idea to executives. Very useful tips and I can see mistakes I made in the past.
T. Fisher
US Navy
This program opened my eyes to new approaches to manage innovation. Well done and a lot of material in a short time.
Chris Fisher
3D Printing
Other Programs in This Series