Agile for Hardware Skills: The MAHD Approach
Build Agile Skills for Physical Products
Since 2016 we have helped companies implement agile methods to hardware-based products with incredible results. We found agile methods focus the team, improve efficiency and provide the framework to adapt to changing requirements.
Learn Modified Agile for Hardware Development
However, software-based agile had to be modified for the needs of physical products and cross-discipline teams.To make agile more practical for hardware we founded the Modified Agile for Hardware Development (MAHD) initiative, and provide programs based on this proven framework. Browse our programs below or learn more about the MAHD Framework at www.agileforhardware.org.
Key Skills You Will Learn
Why agile provides clear advantages over traditional product development processes
Techniques to kick off an agile project quickly and in the right direction
Methods to write and prioritize effective user stories, develop a focus matrix and build your overall project plan quickly
Right approaches to develop a cross-discipline backlog, breakdown tasks and define and manage your overall project
Best ways to develop sprints, iterations and track efforts for physical products
Tips to manage the challenges of schedules, dependencies and shared resources
Removing roadblocks and staying on track
Modified Agile for Hardware Framework
Software teams have discovered Agile methods increase customer focus, accelerate development and enhance collaboration. Hardware-based development teams can also get big benefits over traditional PD processes with Agile, but since it wasn't designed to manage physical products, the methods must:
Adapt to new insight, but allow designs to freeze
Accommodate a range of disciplines (including SW)
Incorporate all production considerations
Integrate with Stage-gate, Lean, or other systems
To learn more, join the free MAHD Community to download a range of free learning resources.
Contact us to discuss your team's objectives and we'll propose a program that fits your needs. We can provide group online or in-person training as well as 1-on-1 coaching tailored to your specific needs.
Browse our regularly scheduled 4-hour, live online courses below. These are small group sessions to allow time and interaction to address specific needs. A great way to get started!
Select from our standard programs below and contact us to schedule an online or in-person training session. We use a range of interactive tools, examples and case studies to ensure learning is retained.
Foundations of Agile for Hardware Development
This workshop gives a comprehensive overview to apply the Modified Agile for Hardware Development (MAHD) Framework. We provide an understanding of the key elements, how to kick off a project, how to develop your first Iteration plan and the tactics of executing iterative development cycles.
What are the major elements of the MAHD Framework?
Why must scrum or other software-based agile methods be modified for hardware products?
How do you manage dependencies, manufacturing, and schedule needs of physical products?
How should the roles of project, program and product managers be reconsidered using agile methods?
How should you think about "requirements" and "specifications" in agile where these terms don't usually exist?
How can you get customer feedback when you don't always have a functional prototype?
PART 1: THE AGILE FOR HARDWARE FRAMEWORK
A foundation of agile for hardware methods using the MAHD Framework:
Introduction – An intro to agile as applied to hardware and cross-discipline teams
The MAHD Difference – How managing tasks, dependencies and schedules differ from scrum
MAHD Elements – Review of key agile steps and their unique application to physical products
The Hardware Agile Challenge – Where companies fail and how you can succeed using agile
Agile Case Study – An example of how agile can lead to success with physical products
PART 2: STEP-BY-STEP MAHD
Using an agile project as an example, and the opportunity to work on your own projects, we walk through each step of the agile for hardware process from project kickoff to initial release. Along the way we review specific methods, challenges and tips for success:
Roles and Kickoff Success – The right way to get your project started
The Agile On-ramp – User stories, requirements, backlogs and your iteration plan
The Agile Engine – Managing sprints, iterations and acceptance criteria to drive execution
The Fuel – Setting up a customer engagement and feedback system
Common challenges and solutions
Q&A – We'll leave time for specific questions related to your situation
Our Agile for Hardware Learning Series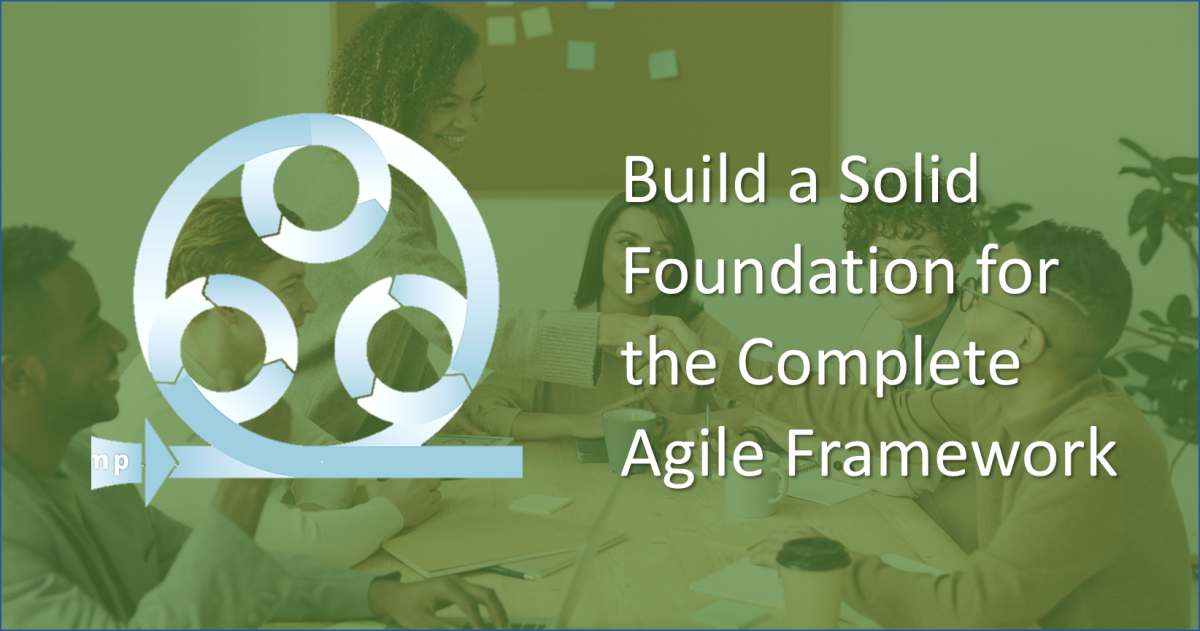 A two-hour interactive seminar that provides a comprehensive overview of how to apply the Modified Agile for Hardware Development (MAHD) Framework to your projects.
Learn More