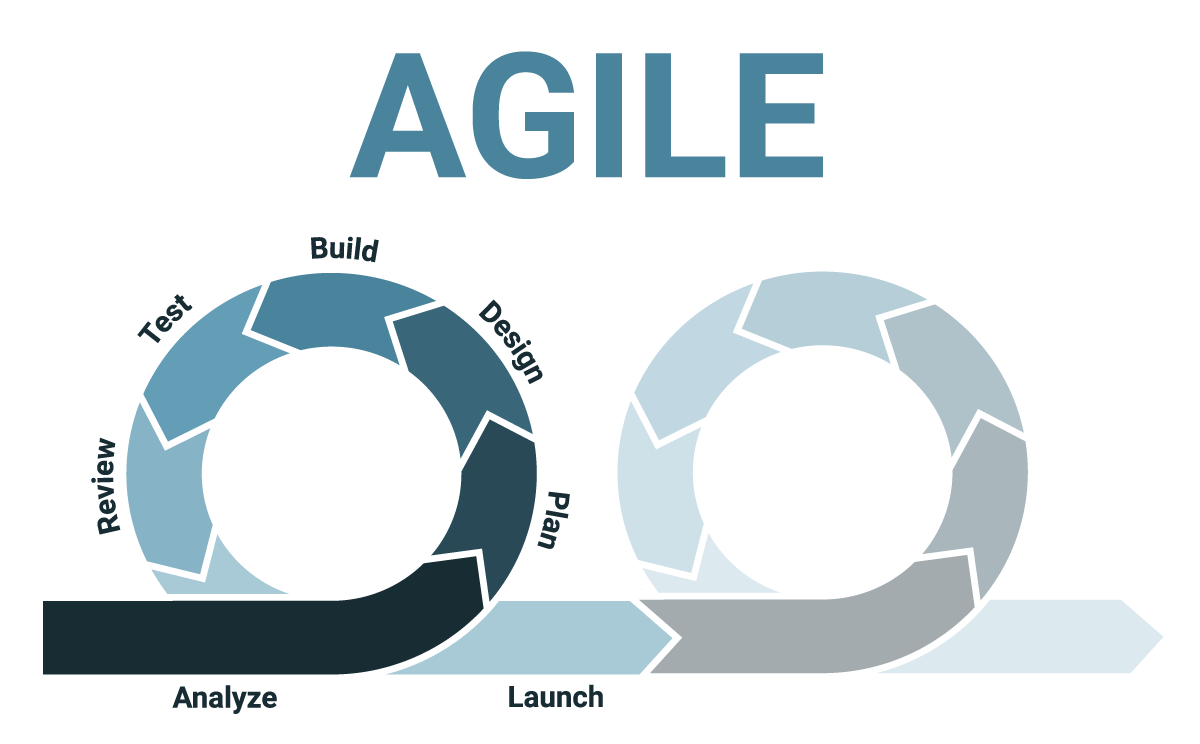 Agile is currently one of the most widely used project management methodologies. While Agile principles and methods quickly gained traction in the software and IT industries, agile project management has developed over the years and has been established as a preferred alternative to develop products for industries ranging from automobiles to medical devices.
According to a recent joint analysis from Scrum Alliance and Forbes Insights, businesses with greater agility minimized their time to market, innovated faster, raised employee morale, and generated more income. In fact, according to 87% of survey participants for the report, the CEO is the strongest supporter of organizational agility. Furthermore, the board of directors or investors of an enterprise frequently expect the CEO to drive an agile adoption to achieve better growth.
Why should businesses choose Agile?
The focus on providing customers with value and quality, as well as finishing projects within established limitations, is what truly distinguishes Agile project management from other approaches. However, very few people are genuinely aware of how agile benefits businesses. 
Listed below are the key advantages of Agile, justifying why leading businesses choose to transition to an agile way of working.
1. Customer satisfaction 
Customer value is always increased with the Agile model because the methodology always involves them throughout the development process . On the other hand, the traditional model's adaptability to customer feedback is always hampered because the customer only participates in the preliminary or very late stages. However, Agile delivers products with  better value to customers and guarantees that the finished product is in line with their expectations by making modifications in response to their feedback. Also, since Agile is based on iterative learning and execution cycles, it becomes possible to accommodate changes at any point in the project.
A further advantage of Agile projects is that the go-to-market time gets significantly shortened due to efficient management. This enables the organizations to effectively take advantage of key market trends and reap the first-mover benefit in certain situations. 
2. More accurate project forecasting
Predicting dangers and creating practical mitigation strategies are made immensely easier with agile methods. In addition, greater methods for risk identification, risk prediction, and project planning are all available under the Agile framework, which helps in consistent and collaborative development. 
For instance, the Modified Agile for Hardware Development (MAHD) Framework, tracks progress through the achievement of iteration goals, demonstrable output, and task estimation techniques. This allows increased transparency for each project's enabling executives to forecast performance, manage risk and make appropriate governance decisions..
3. Greater adaptability
When Agile is effectively implemented within a hardware development team, it gives them unmatched flexibility. Generally, teams operate in shorter spurts, with the product manager providing ongoing feedback and participation. While changes in conventional project management approaches are typically time- and resource-consuming, Agile is slightly different. 
Agile breaks the project into manageable, flexible iterations that allow the team to adapt to new and evolving information and make course corrections early to keep the project on track.. One of the biggest reasons dynamic firms favor using Agile in their projects is its unrivaled adaptability and flexibility.
4. Enhanced cross-functional collaboration
Agile teams hold more autonomy and decision-making capacity since they are self-managing and self-organizing. Once the strategic direction of the project is set, agile teams are empowered to make decisions with an understanding that all stakeholders, especially executive teams, will always be informed of progress and called in for major decisions. This not only drives fast decisions and efficiency but improves team morale and confidence. 
Moreover, members of the teams gain modern project management abilities and develop in their respective responsibilities. All thanks to the cross-functional structure of MAHD teams. The team meets periodically to address issues and developments, enhancing their ability to work together. Agile typically fosters a community where teams get along well and build a culture of problem-solving vs. placing blame.
5. Higher quality metrics
Agile teams employ more precise and pertinent metrics than conventional methods when predicting project time, cost and performance. While measurements in traditional project management attempt to show progress on a timeline, the result is often based on best guesses and wishes. Agile methods focus on delivering demonstrable results, solving the most strategic problems early and optimizing efficiency. This approach generates crucial indicators, such as cycle time, lead time, and throughput, which aid in assessing the team's efficiency, locating bottlenecks, and making data-driven decisions to address them.
The bottom line
The agile methodology offers a wide range of advantages, from raising product quality to promoting team members' professional growth. In a nutshell, it assists teams in avoiding traps, including out-of-control expenses and scope creep. This approach also helps businesses with shorter delivery times, making it easier to develop highly valuable, customer-focused innovative products and solutions Especially in these difficult times, an agile approach can help firms with continuous innovations to keep pace with the ever-changing market.
Not sure if Agile is right for you? Explore our range of Agile for hardware resources to learn how our expertise can help your project.
The Agile Manifesto was written for software development and the 12 principles need adjustment for other applications. Auxilium distills them down to eight key principles for the development of manufactured products: Customer and stakeholder satisfaction is best achieved by incorporating their feedback from demonstrable output on a frequent cadence. Bureaucracy impedes agility. Enable autonomous teams […]

In working with hundreds of companies for over two decades, we've encountered several common themes where improvement is needed to avoid delays and achieve faster development. The obvious factors for increased speed are scope reduction and additional resources. The latter is rarely viable, and to be effective, resources need to be available early enough in […]

Innovation is crucial for any organization to compete, but many R&D teams have blinders on pursuing only technical innovation – and not necessarily making major advancements. R&D leaders put constraints on their organization's competitive advantage by neglecting to innovate organizationally and culturally. Here are five trends that we've seen in companies that are thriving by […]